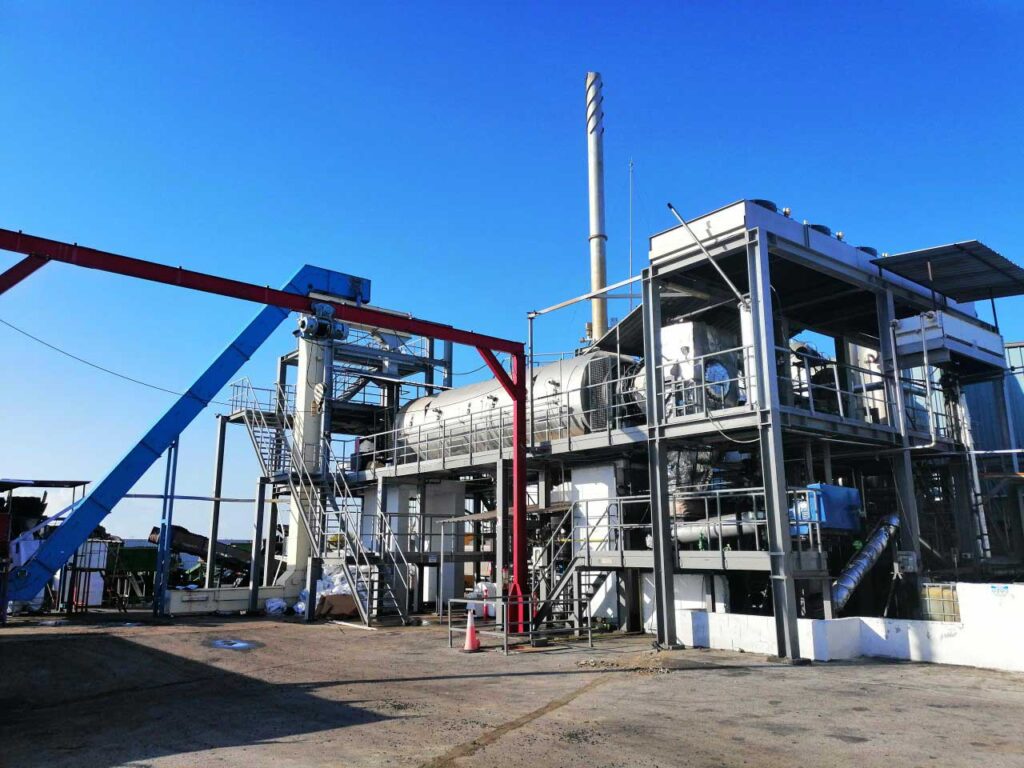 Our commercial grade plant is located at Limassol – Cyprus. The plant operates continuously using fully automated systems and internally developed procedures to improve safety, operation and production quality. The process is environmentally friendly, and the emissions fall within EU standards. The industrial plot on which the plant is built is 8,500 m2 and the main building of the plant covers 2,500m2. Zero Waste Ltd is the only tyre pyrolysis recycling company in Cyprus and one of the few worldwide with commercial size plant in continuous operation achieving up to 100% recycling of ELT's.
The company has been operational since 2009 and since then a continuous effort has been made to upgrade with the goal of having a high-capacity commercial tyre recycling plant. The plant produces high q​uality substitute of Carbon Black (CG6) and Tyre Pyrolysis Oil (TPO), as well as steel wires. Each product (CG6 & TPO) passes through additional quality improving process after the Pyrolysis.
Zero Waste Ltd. is focused on leveraging its patent-pending pyrolysis process to develop a network of tyre recycling facilities using its technology in multiple markets across the globe, solving major environmental and economic problems for tyre producers, tyre recyclers and governments.